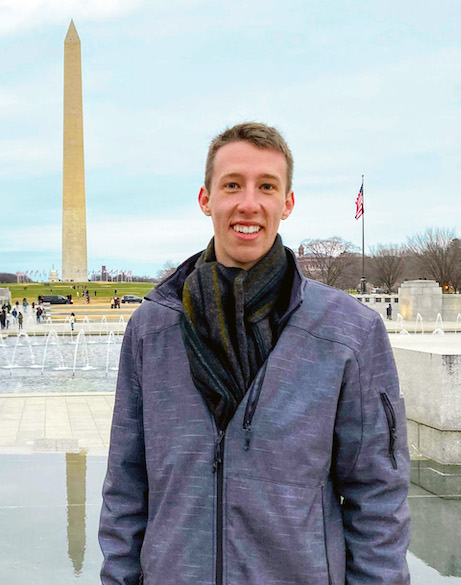 Comparative Literature graduating senior, Benjamin Connor, has been awarded a Fulbright Scholarship to France for 2022-2023.  Implemented in 1946, Congress created the Fulbright Program as a way to develop the educational and cultural exchange between scholars in the U.S. and other countries around the world.  Students may apply for a Research Grant, which supports projects and research in a plethora of subjects, or a Teaching Assistantship, which provides the opportunity for recipients to teach English and US culture from elementary to university levels. 
Ben is concentrating in Comp Lit's Literary Translation track, focusing on French and English.  He is currently preparing an honors thesis translating Les Aventures de Tom Sawyer, written by Julien Salvia and Ludovic-Alexandre Vida, a French musical comedy adaptation of The Adventures of Tom Sawyer.  Along with his Comp Lit degree, Ben will also graduate this May with a degree in French and Francophone Studies.  About his upcoming trip, Ben says, "I've never been to France, even though I've been studying the language since preschool! So, it's a long overdue trip to a country that I've studied and loved for a long time."
You can find more information about Brown's Fulbright Student Fellowship on the Fellowships@Brown page.  Congratulations Ben, and good luck next year!