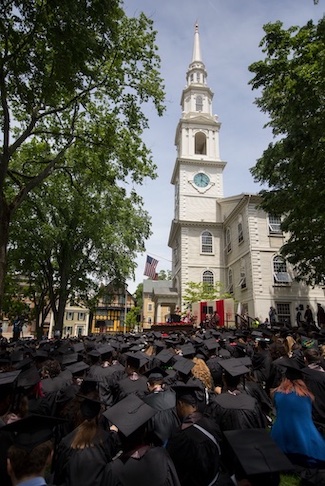 On Sunday, May 29, 2022, the Department of Comparative Literature will hold its diploma ceremony, along with the rest of the Brown community.  The ceremony will take place in the Alumnae Hall Auditorium (194 Meeting Street, Providence, RI, Room 131) immediately following the University Ceremony on the College Green.  Comp Lit will recognize the class of 2022 bachelor degree recipients, master's degree recipients, and doctoral degree recipients.  There will be a reception after the ceremony, where we invite all of our students and faculty to celebrate with their family and friends.
Comp Lit alumni interested in joining the celebration are more than welcome to attend.  The diploma ceremony is expected to start at approximately 2:30 pm. 
Congratulations to the class of 2022 and any members of the class of 2020 that will be participating in Commencement Weekend!