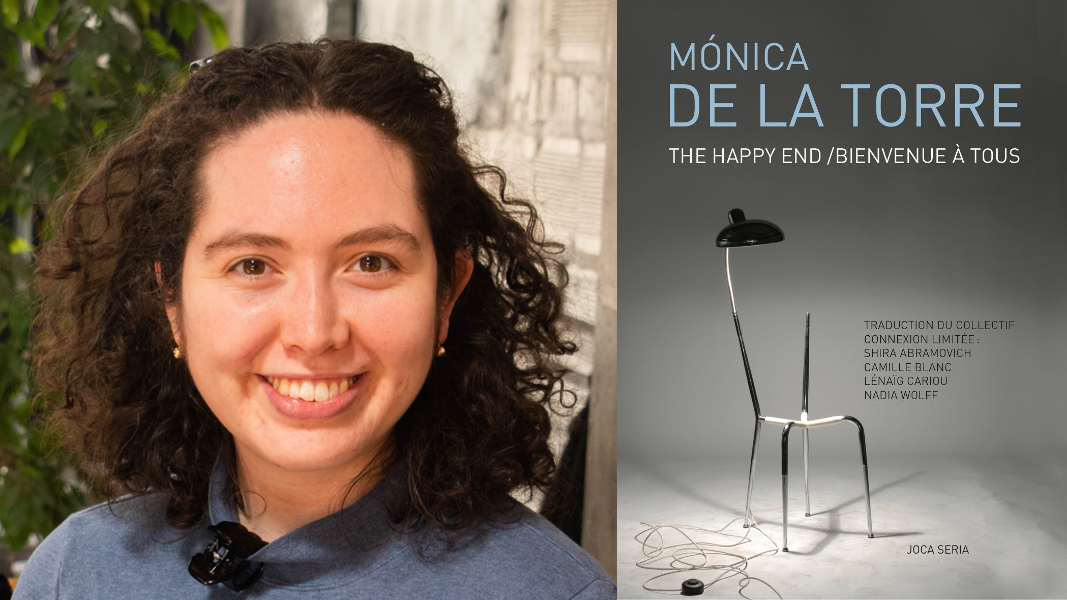 Former Comparative Literature concentrator, Shira Abramovich ('21), recently published a co-translated work.  Her co-translation from English to French of Mónica de la Torre's The Happy End/All Welcome (Ugly Duckling Presse, 2017) is out now as The happy end / Bienvenue à tous from Éditions Joca Seria.
Shira writes: "I worked on this translation during my semester abroad in Paris in 2019, and it's very exciting to see it out in the world! It was great practice for my translation thesis, of course. Right now, I'm traveling, working at a startup, and co-translating another book of poetry which is due out in Spring 2023!"
Join us in congratulating Shira for her outstanding achievement, and keep an eye out for her next co-translation next year!