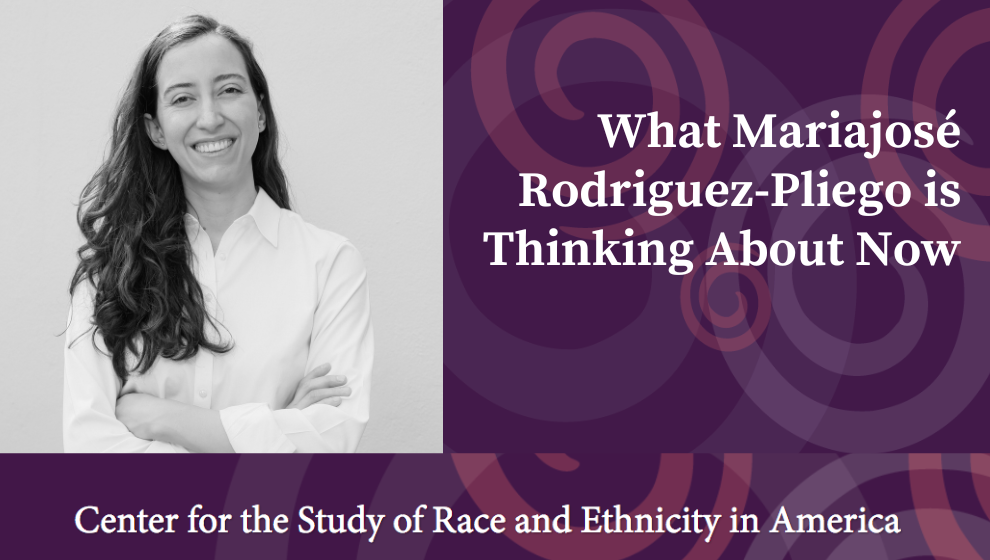 Comparative Literature graduate student, Mariajosé Rodriguez-Pliego, will be presenting at an upcoming Center for the Study of Race and Ethnicity in America seminar, What I Am Thinking About Now.  Mariajosé's talk, entitled Malinche or Malintzin? Indigenous and Latinx Reconstructions of the Interpreter, will explore "Indigenous reconstructions of La Malinche that expose the racial and gender hierarchies upon which the Mexican and Chicano ideals of nationhood were established."
Mariajosé is a PhD Candidate in the Department of Comparative Literature, whose research interests include critical Latinx Indigeneities, transnational Indigenous studies, Latinx literary and cultural studies, 20th and 21st-century Latin American literature, critical race and ethnic studies, ecocriticism.  Mariajose's dissertation, "Foundational Futures: Nation, Migration and Environment in the Literatures of Abiayala," studies the idea of the nation through the vantage point of Indigenous and Latinx narratives spanning from the twentieth century to the present. With the contemporary context of border violence and citizenship restrictions in mind, she turns to Indigenous and Latinx authors from the early twentieth century onwards to trace a tradition of oral and written narratives that teach us alternative forms of land ownership and belonging.
The talk will take place via Zoom on Monday, October 17, at 12pm.  You can find more information about the talk on the CSREA website.