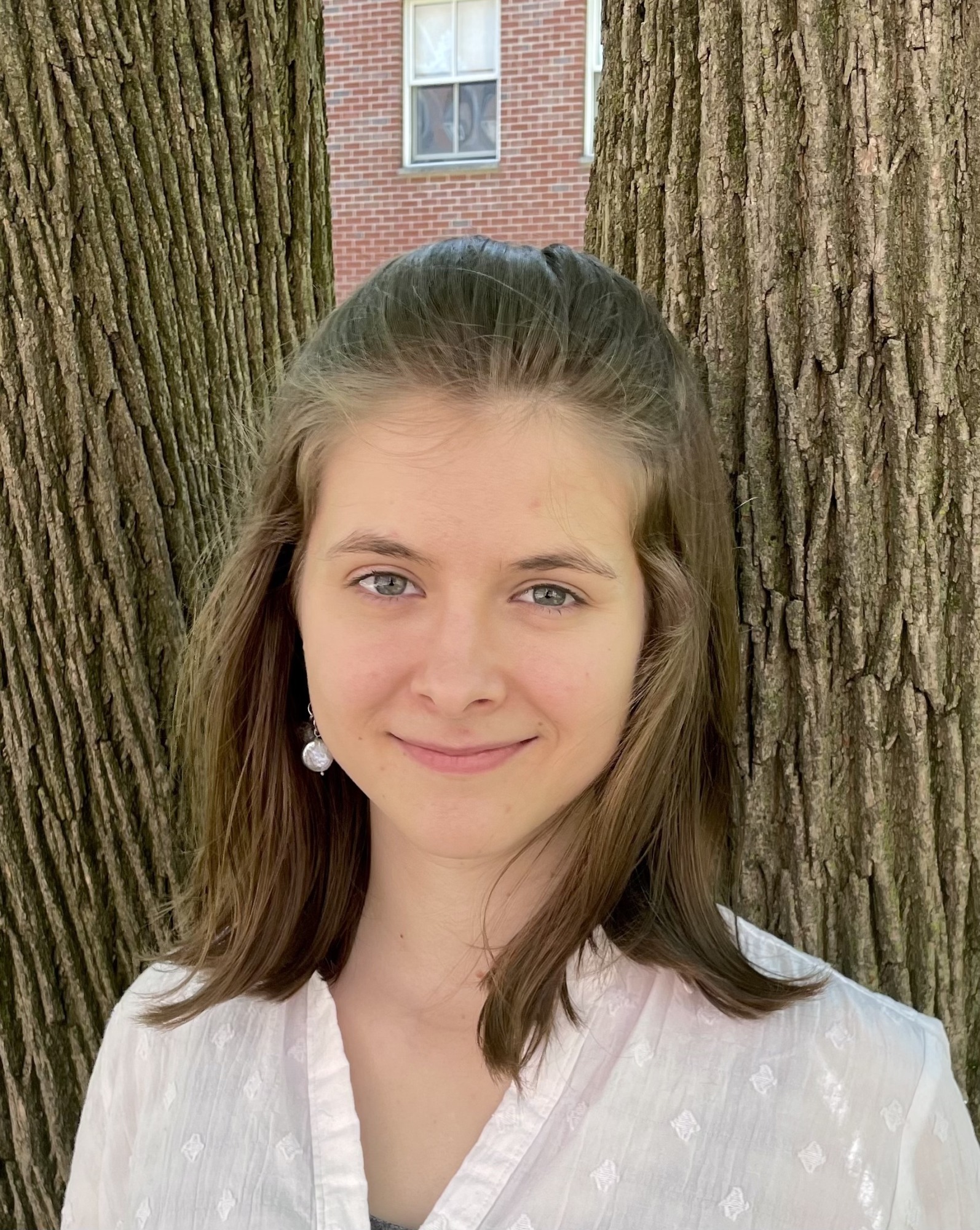 Comparative Literature graduating senior, Catherine Nelli, has been awarded the Fulbright-Nehru Student Research Award for 2023-2024.  The Fulbright Program gives students the opportunity to develop the educational and cultural exchange between scholars in the U.S. and other countries around the world.
Both of Catherine's honors theses —On Nineteenth-Century Indology: Divergences between Sanskrit and Colonial French and English Reception of Jayadeva's Gitagovind (Comparative Literature) and Between Empire and Post-Colonial Nation-Building: A Case Study of French India's Decolonization in Chandernagore and Pondicherry (1947-1954) (International and Public Affairs) — deal with colonization of India.  This award will allow Catherine to spend 9 months in India working on a research project.  During her time in India, Catherine will be examining archival sources in Kolkata and Pondicherry to study French and English colonial reception of the Gītagovinda, a classical Sanskrit love poem, alongside intracultural Sanskrit and Bengali commentarial reception. This project grows out of her Comparative Literature senior honors thesis on the divergences between Sanskrit and colonial French and English reception of Jayadeva's Gītagovinda.
Catherine will receive her BA this May for concentrations in Comparative Literature, Classics (Sanskrit), and International and Public Affairs.  She was also a Cogut Institute Undergraduate Fellow this year, and will receive honors for her Comparative Literature and International and Public Affairs concentrations.
You can find more information about Brown's Fulbright Student Fellowship on the Fellowships@Brown page.  Congratulations Catherine, and good luck in India next year!